Are you using the mobile app to post to Instagram? Have you scheduled posts but aren't receiving notifications in your mobile app when it's time to post? Here's what you need to do.
You need to uninstall and reinstall the app, making sure to say 'Yes' when it asks permission to give push notifications.
If you're using an iOS device, go to Settings > Notifications > Find the app > Turn on 'Allow Notifications.'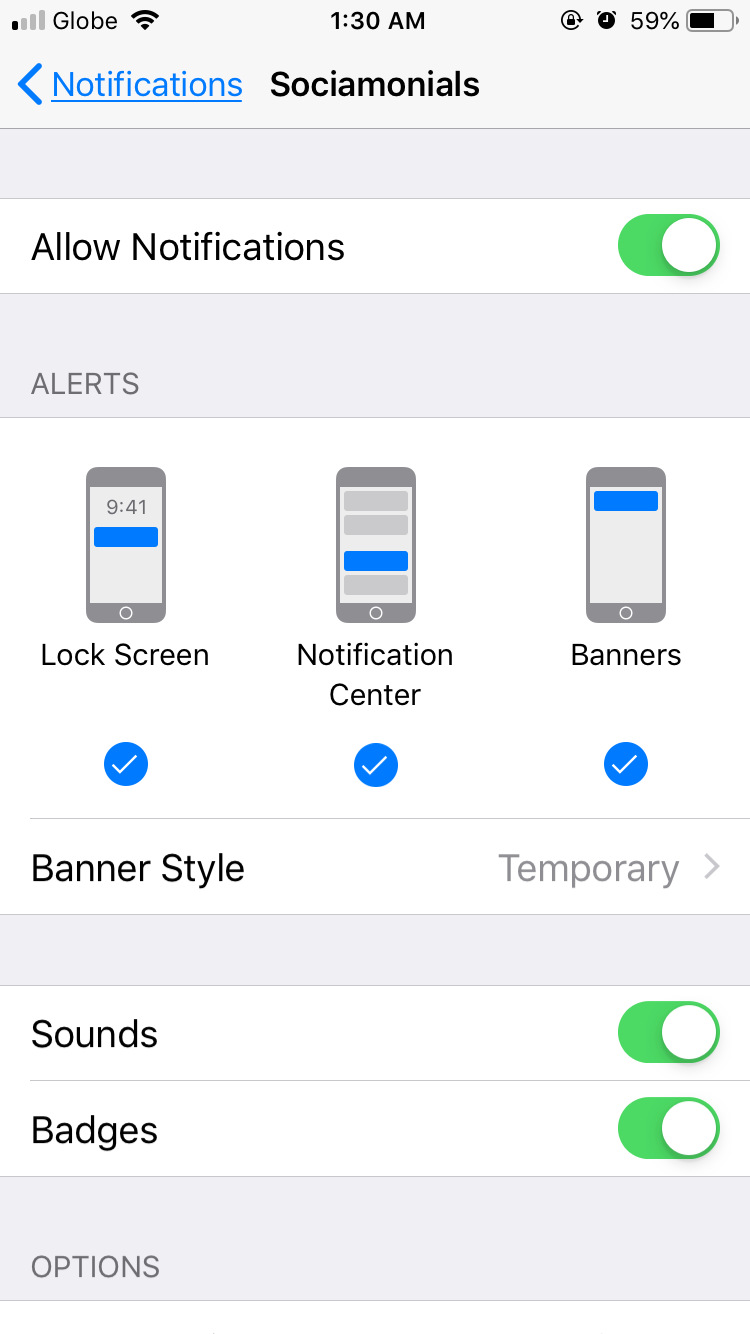 If you're using an Android device, here are your options:
Option 1: In your Settings app
Open your phone's Settings app.
Tap Apps & notifications Notifications.
Under "Recently sent," see apps that recently sent you notifications.

You can turn off all notifications for a listed app.
To pick specific categories of notifications, tap the app's name.
To see more apps, tap See all from last 7 days. To sort by Most recent or Most frequent, tap them.
Tip: If you don't see "Recently sent," you're using an older Android version. Instead, tap App notifications and tap an app. You can turn notifications, notification dots, and notification categories on or off. If an app has categories, you can tap a category for more options.
Option 2: On a notification
On your phone, swipe down from the top of your screen to see your notifications.
Tap and hold the notification, and then tap Settings .
Then, choose your settings:

To turn off some or all notifications, tap Turn off notifications.
To choose which notifications interrupt you, tap Alerting or Silent.
Option 3: In the certain app
Many apps let you control notifications from a settings menu in the app. For example, an app could have a setting to choose the sound that app's notifications make. To make these changes, open the app and look for the settings menu.
Source: Help Center